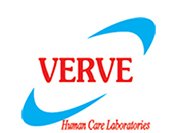 Supplier/Vendor Audit
The Quality Assurance dept of the Company is responsible for conducting audits of suppliers/vendors too. The supplier's manufacturing facilities are visited by a team comprising of an inspector from the quality assurance (QA) department and a person from the Purchase department.
This team inspects testing methods used by the supplier, assesses the ability of the supplier to supply consistently good quality material, and ensures that the supplier follows current Good Manufacturing Practice (cGMP).
Supplier audits are generally done as and when required or during vendor qualification / validation or verification.
The vendor approval system is usually applicable to primary and printed packaging materials. The process starts with vendor audits to assess their suitability, machine acceptability trials for components used on packing machines.